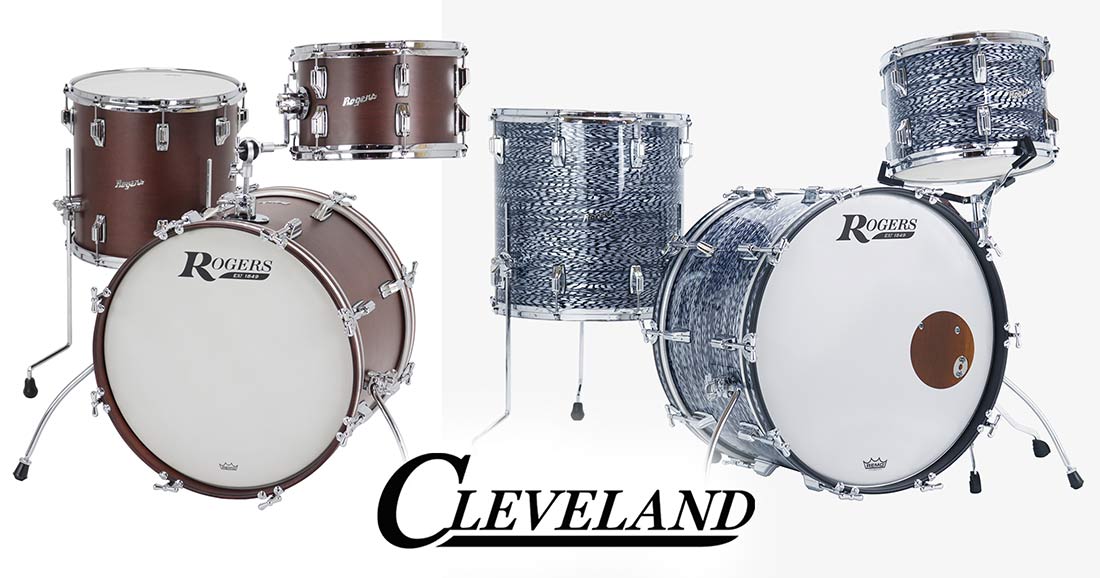 Rogers Drums is excited to announce the brand new, USA-made, Cleveland Series of drums. Paying tribute to the classic elements of Rogers' signature appointments, from Beavertail lugs to Bow Tie tension rods, script logos and bass drum hoop inlays, Cleveland delivers the original timeless look from Rogers' long line of drum kit innovation and heritage. Handcrafted for the modern player with a vintage soul, the Cleveland Series features an all-new contemporary drum shell of our exclusive design that heralds the next chapter in Rogers legendary innovation.
The Cleveland Series was designed with a goal of achieving a new sound for today's music. A sonic profile that's open and punchy, complimented with a low-end presence to produce a wide spectrum of tone for any genre of music.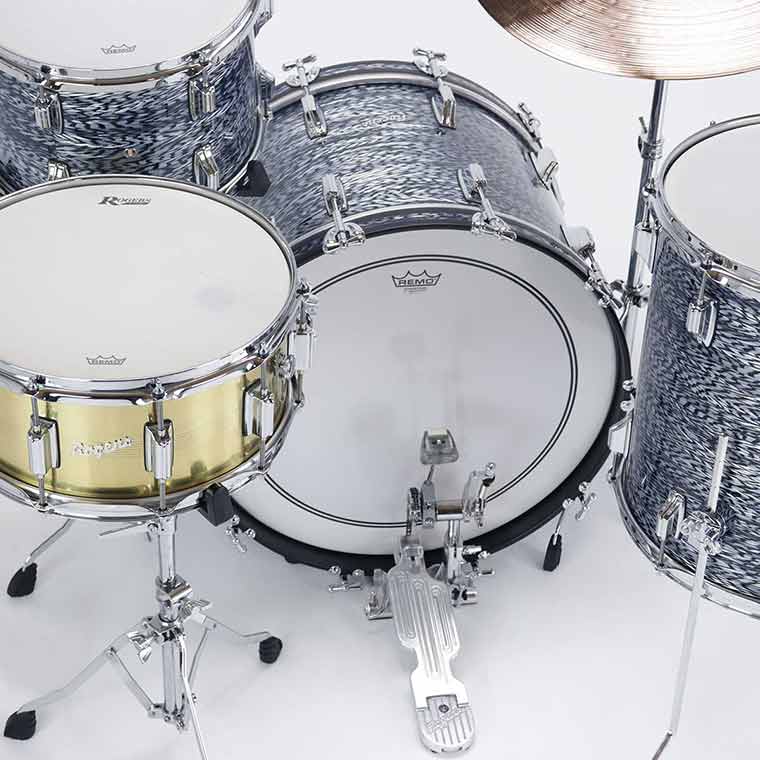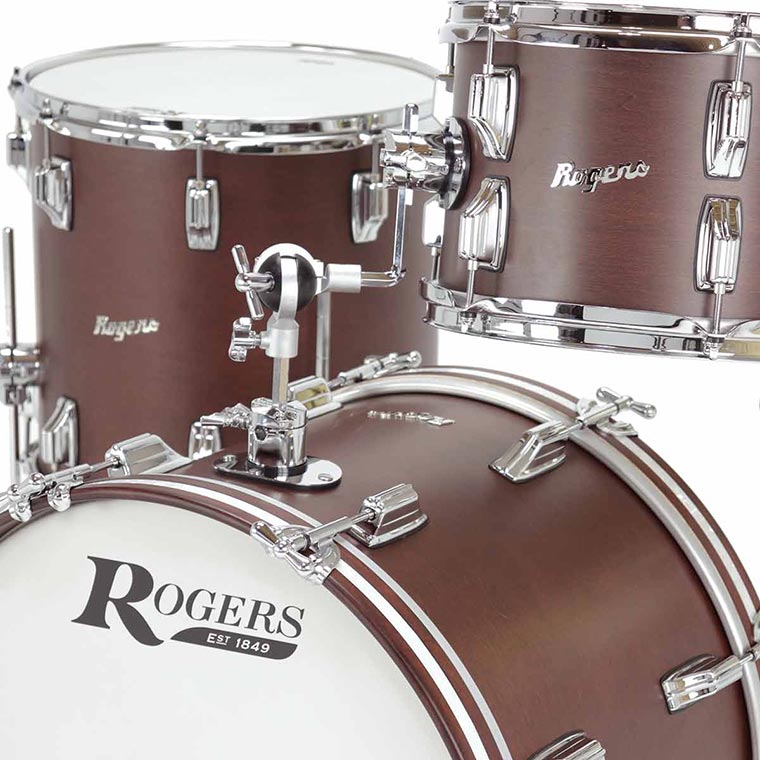 These hand-built shells start with a modern 5-ply Maple / Poplar shell, along with maple reinforcement rings. All sanding, drilling, bearing edges and application of the wrap or lacquer finish are done completely by hand. This robust shell design offers increased dynamic range and roadworthiness, providing a canvas for unlimited expression in the Rogers tradition. These drums have a soul that will satisfy hardcore Rogers' vintage enthusiasts as well as introduce modern drummers to Rogers legacy of innovation and craftsmanship.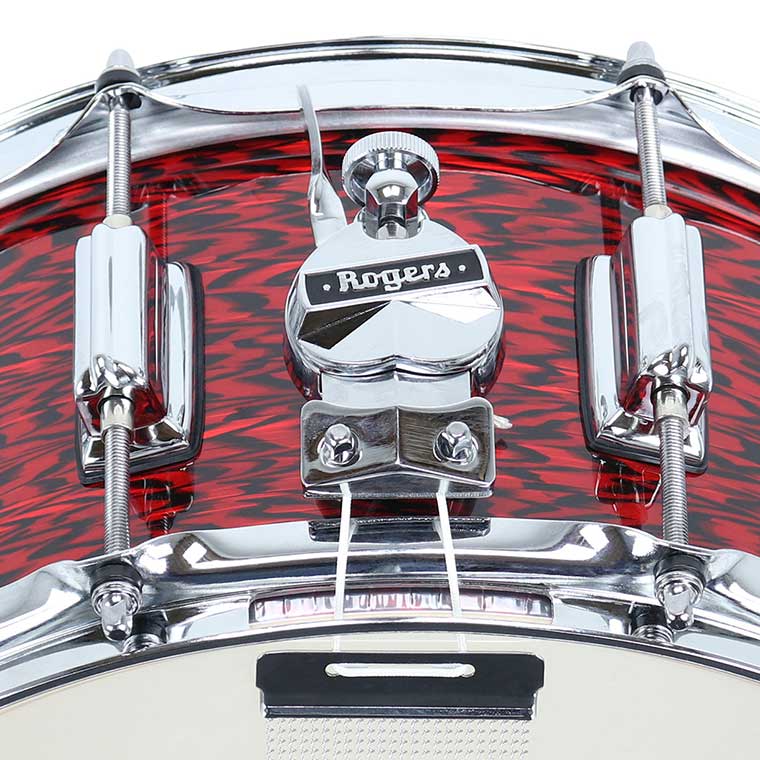 Hoops and Lugs
2.3mm chrome plated hoops are featured on all SuperTen models. These bring a modern focus in tone, accurate tuning, cutting rim shots and woody cross stick tones.
Rogers' Beavertail lugs are featured on all SuperTen models in a ten-lug design for accurate tuning, focus in tone and classic Rogers style.
In the tradition of exceptional innovation in drum hardware, Rogers is proud to announce the addition of the new Ultra-Matic Mounting System to a limited production of Dark Mahogany Cleveland drum kits. This tom mounting system features a low-mass, ball joint adjustment for exact drum placement, and Rogers original spec hex-rod arm & shaft that mount into our Bi-Directional Mounting Brackets. Outfitted with the original 'oval' plates, these Ultra-Matic components are also retrofittable to classic Rogers kits from the past that use the original Swiv-O-Matic collet brackets.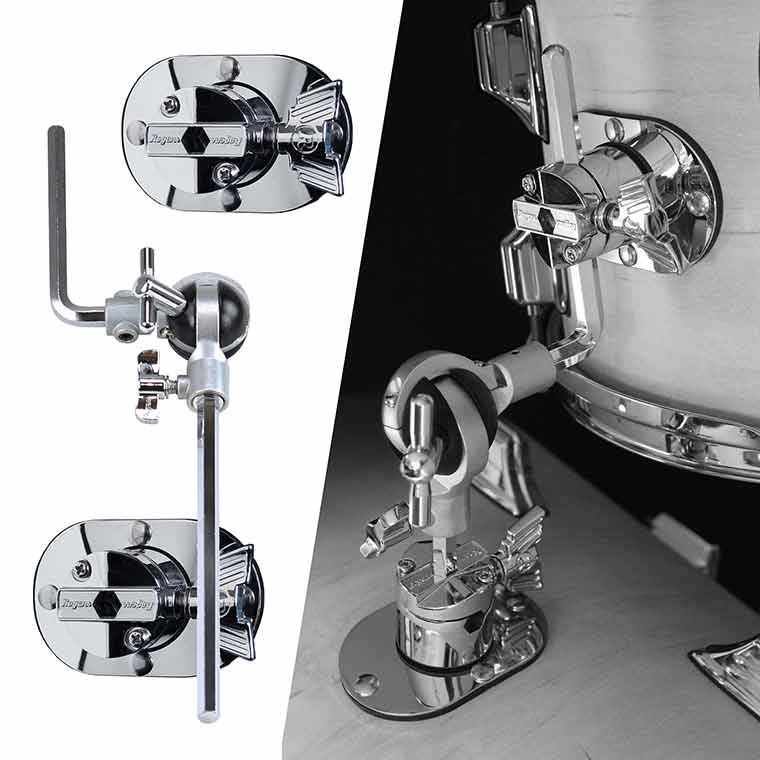 Cleveland Series Drum Kits
The Cleveland Series masterfully brings together the sound, innovation and visual beauty in two dynamic configurations that deliver the true Rogers experience. Available in Sky Blue Onyx and Dark Mahogany Satin finishes.